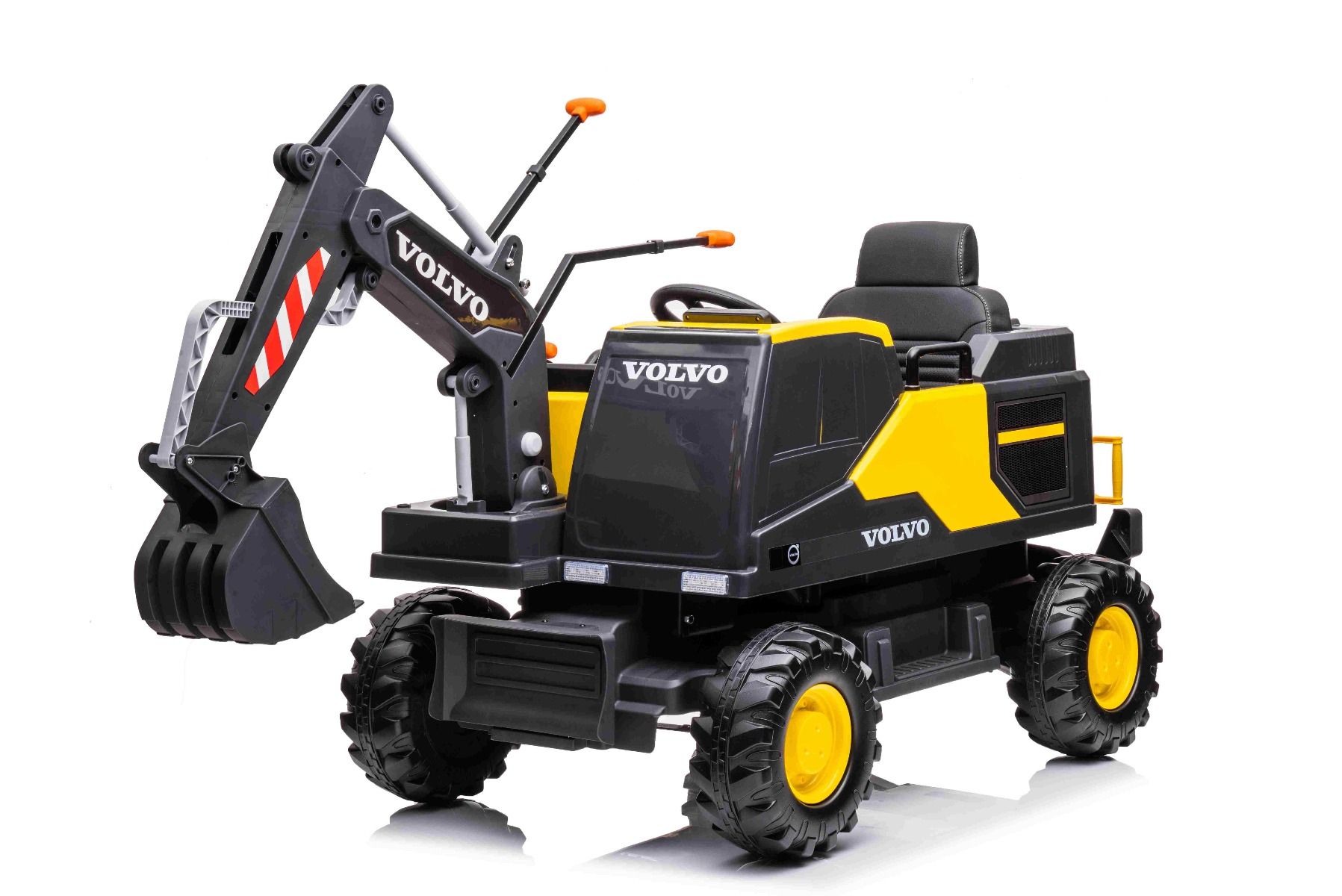 Veel moeders kennen dit tafereel: je staat bij het veld, kijkt samen met je zoon naar de tractor of rent naar het raam zodat je de passerende brandweer- of politiewagens niet mist. Als je zo'n autoliefhebber in je familie hebt, waarom gun je hem dan niet het plezier van zijn eigen elektrische tractor?
Elektrische trekker voor de kleine boer
Om kinderen een unieke ervaring te geven, kunt u ze hun eigen elektrische tractor geven zonder dat u naar de dichtstbijzijnde boer hoeft te gaan om er een te vragen.
De elektrische kindertractor is een noviteit op het gebied van elektrische kindervoertuigen. Ze zijn geschikt voor kinderen vanaf 3 jaar. Kleine chauffeurs besturen de elektrische tractor zelf met de pedalen en het stuur, of ouders nemen de besturing over met de afstandsbediening.
De tractor rijdt stapvoets, d.w.z. 3 tot 7 km/u. Dankzij de grote wielen kunt u de tractor zelfs op zacht terrein gebruiken. Het zal een geweldige metgezel zijn voor wandelingen in de natuur en voor wandelingen in de tuin.
Als de tractor een extra aanhanger heeft, kunnen kinderen al hun schatten inladen en de wijde wereld in trekken. De tractor heeft een automatische rem wanneer de druk van het pedaal wordt gehaald of u kunt de noodremknop op de controller gebruiken. Bijna elke tractor heeft ook een veiligheidsgordel.
Tips voor de 3 beste elektrische trekkers
1.
Elektrische Tractor FARMER met frontlepel en aanhanger
De FARMER tractor is geschikt voor één kind. Dankzij de off-road kunststof wielen zorgt hij voor een comfortabele rit, zelfs op zacht terrein. De uitrusting is een functionele aanhanger en pollepel. Hij is ook verkrijgbaar in een versie zonder aanhanger en zonder pollepel, of we hebben ook een model met alleen pollepel. Er zijn twee kleuren beschikbaar, rood en oranje.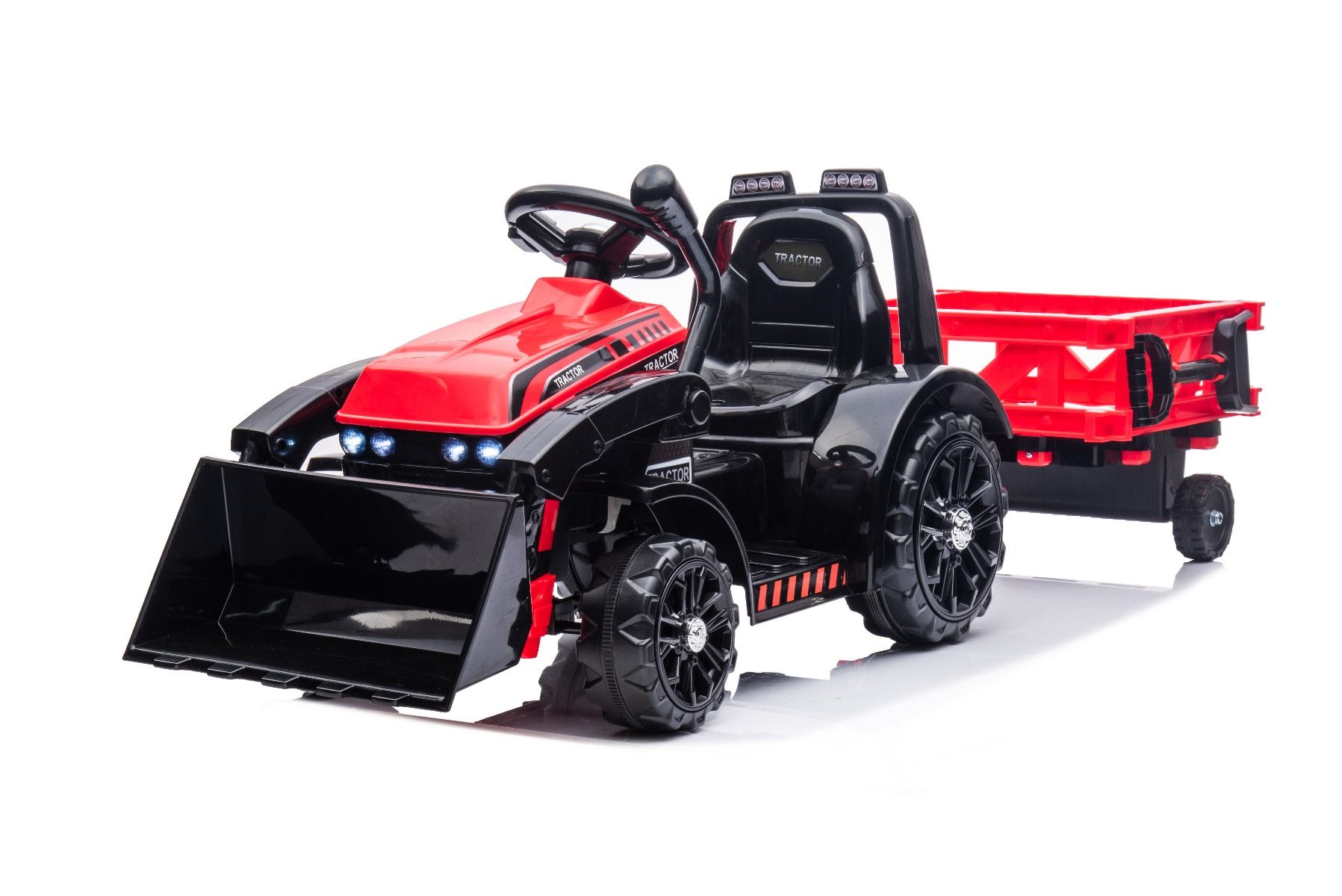 U kunt de trekker hier kopen: https://www.beneoshop.nl/catalogsearch/result/?q=farmer
2.

Elektrische Trekker POWER met aanhanger
De POWER tractor is geschikt voor één kind. De speelgoedauto is ook uitgerust met LED-verlichting. Inclusief audio-installatie met moderne muziek, MP3-speler. Voor de veiligheid van het kind zit er een verstelbare veiligheidsgordel op de stoel. Het is momenteel verkrijgbaar in twee kleuren, groen en rood.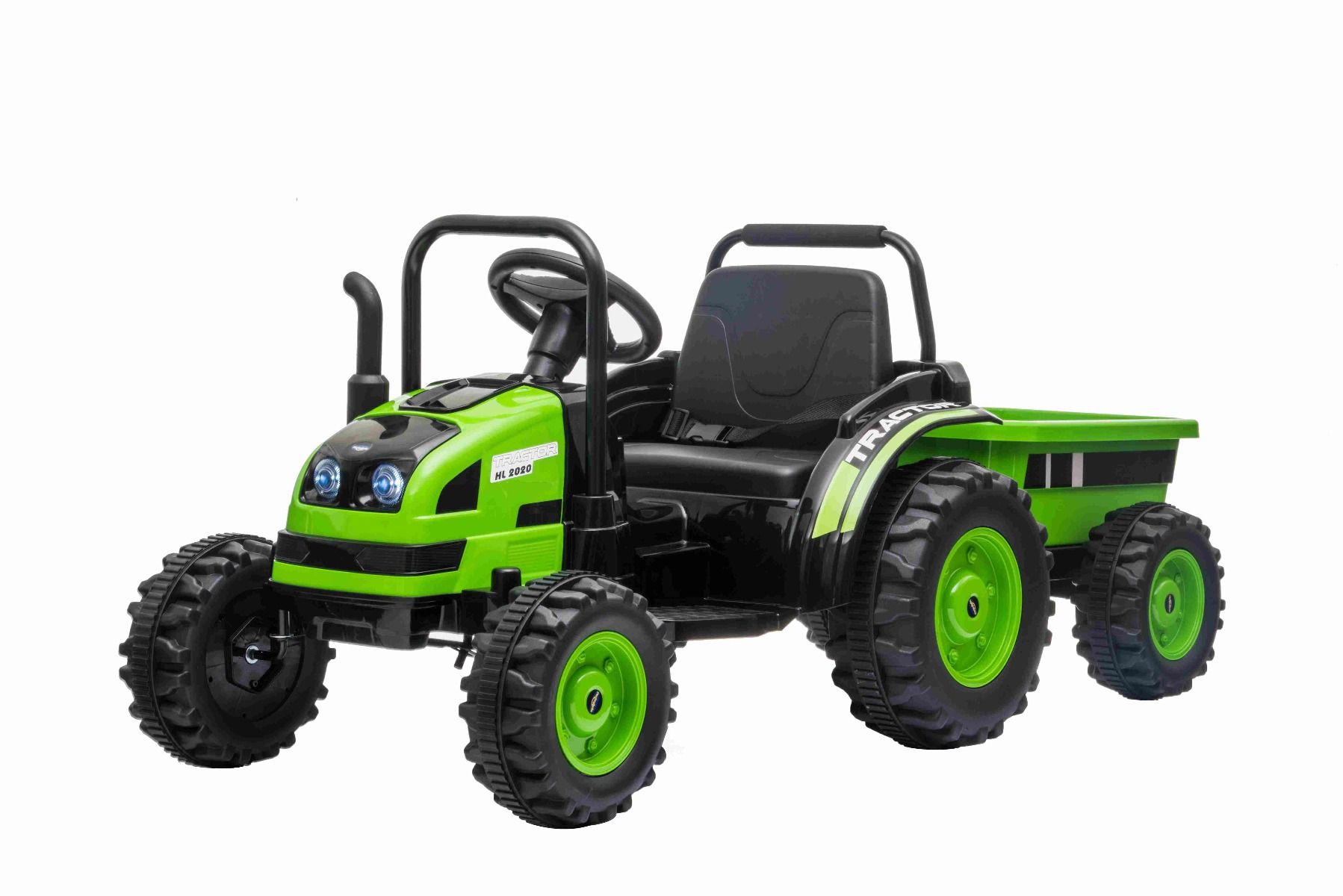 U kunt de trekker hier kopen: https://www.beneoshop.nl/catalogsearch/result/?q=POWER
3. Elektrische Volvo-graafmachine 
Volvo Excavator is een uniek onderdeel van ons aanbod. Het is geschikt voor één kind. Het heeft een enorme scheplepel en als het kind binnenshuis met de graafmachine speelt, bevat de uitrusting ook een net met 150 plastic ballen om op te scheppen. Deze graafmachine heeft ook zachte EVA-wielen. Het is verkrijgbaar in drie kleuren, geel, groen en rood.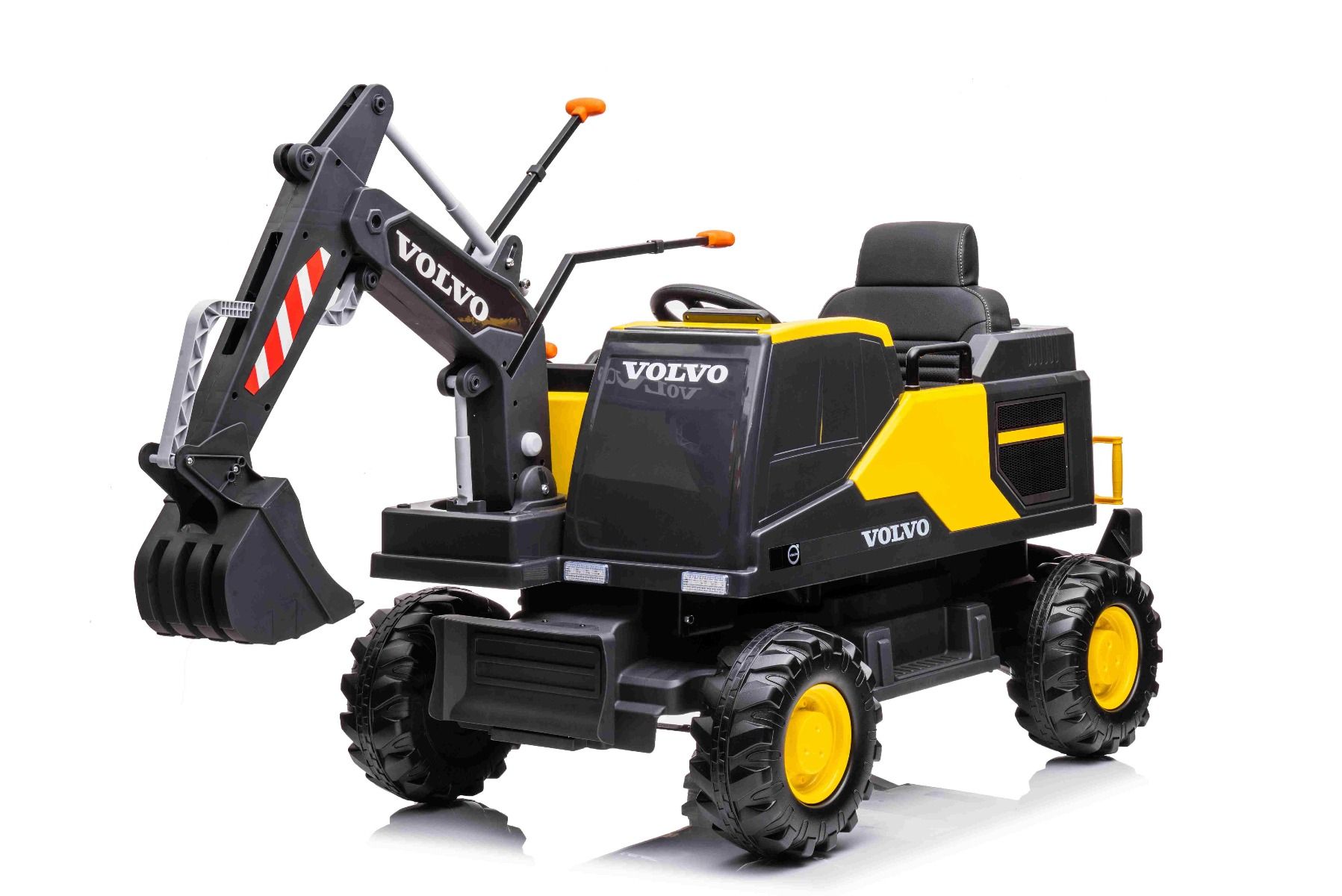 U kunt de trekker hier kopen: https://www.beneoshop.nl/catalogsearch/result/?q=EXCAVATOR
Kleine kinderen maar groot enthousiasme
Grote auto's zijn erg fascinerend voor kinderen en de echte liefhebbers zullen er nooit genoeg van krijgen. Elk kind vindt liefde in andere dingen en hun interesses kunnen snel veranderen. Dus steun hun huidige passie en heb veel plezier samen.